The Forest History Center address is 2609 Co. Rd. 76 Grand Rapids, MN 55744 Phone number 1-218-327-4482.
In March we hauled wood in from around the camp. Of course the first place that was stocked with fire wood was the cook shack. They also stocked up wood for the blacksmith, bunk house, and the merchant shop.
This wood is going to the cook shack.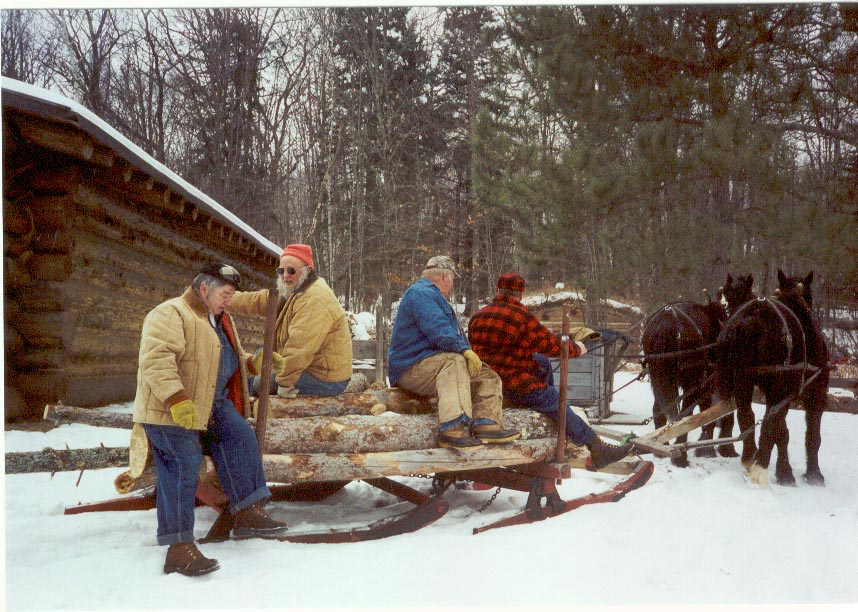 They always made sure the cook had enough wood!
Haflingers are getting more popular.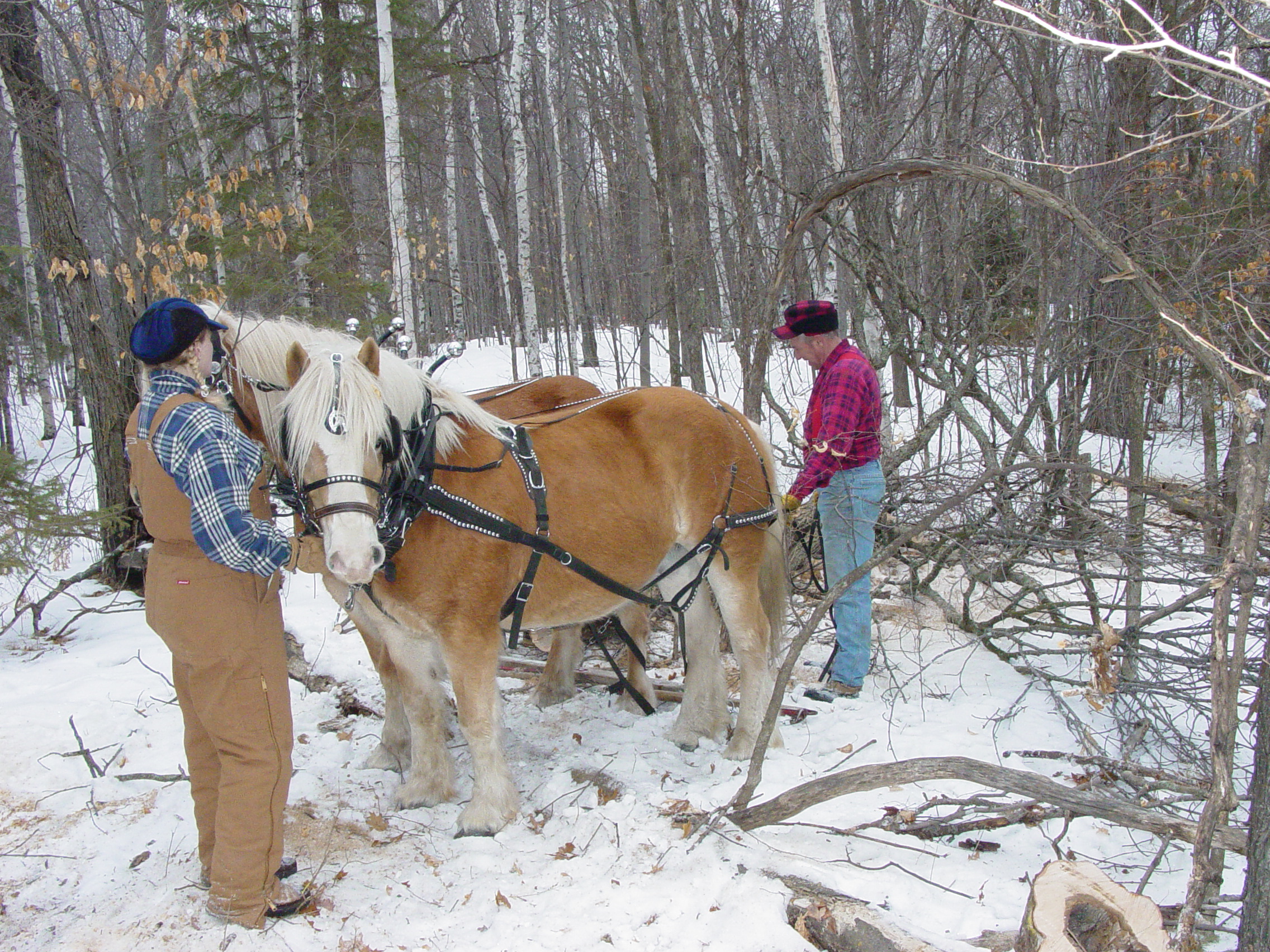 They can get the job done too.